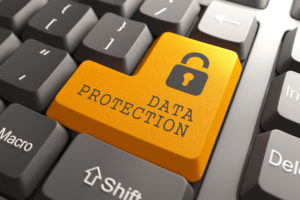 With the June 28, 2018 signing of The California Consumer Privacy Act of 2018, data breach class counsel are rejoicing that they finally have a private right of action backed with statutory damages.  Even though there were previous statutory remedies for privacy violations, the recent California law has gone where no other law has gone before by expressly providing a private right of action for a data breach that also allows for a minimum statutory amount.  Not surprisingly given it was the first state to pass a breach notification law, the California legislature again led the way.
After certain data incidents involving the loss of consumer data, California consumers will have beginning on January 1, 2020 a private right of action that can also be brought on a class-wide basis.   Specifically, any consumer whose unencrypted or nonredacted personal information "is subject to an unauthorized access and exfiltration, theft, or disclosure as a result of the business' violation of the duty to implement and maintain reasonable security procedures and practices appropriate to the nature of the information to protect the personal information may institute a civil action . . . to recover damages in an amount not less than one hundred dollars ($100) and not greater than seven hundred and fifty ($750) per consumer per incident or actual damages."   Section 1798.150(a)(1).
Despite being groundbreaking, there are still numerous hurdles class counsel must surmount before a class can be certified.  For example, the private right of action may not be allowed unless the compromised information is subject to unauthorized use.  Section 1798.150(a)(1).   Accordingly, those incidents where unauthorized use is not in issue are not subject to the statute.
Moreover, the law can only be used against a business with "gross revenues in excess of twenty-five million dollars ($25,000,000)" or one that purchases personal data on "50,000 or more consumers, households, or devices" or one that "derives 50 percent or more of its annual revenues from selling consumers' personal information." Section 1798.140(c).
Curiously, the law allows a business to "cure" its security violation; and thereby avoid suit, but leaves to the imagination exactly how that curing process would play out.   Section 1798.150(b)(1).
And finally, this private right of action can be withdrawn if the California Attorney General files its own suit after being provided notice of a consumer's lawsuit.  Section 1798.150(b)(3).   The AG's office has 30 days to decide whether or not to file suit after being provided with the consumer's lawsuit notice.
Notwithstanding the last-minute changes made to this last-minute statute, it still provides California consumers with the country's most expansive statutory privacy rights– rights that will be immediately deployed by class counsel after 2020.   Most analysis on this new law, however, has focused on comparing it to the EU's GDPR privacy regime – a recently implemented privacy regime that impacts many  US-based companies.    In addition to the privacy requirements, companies processing significant amounts of consumer personal data should also take the class action risk very seriously and if they do not already purchase insurance for that risk, they should at least evaluate transferring some of this liability risk by way of the privacy and data security insurance long been available to most any company.
UPDATE:  September 28, 2018
SB211 was signed into law largely to "technically correct" errors in the law but nevertheless made two significant changes to Section 1798.150 when it removed the prior requirement that consumers notify the Attorney General prior to bringing any action for a data breach and removed the prior requirement that the Attorney General could bar consumer plaintiffs from bringing suit.  These two significant changes will certainly make for a very interesting class action year in 2020.
UPDATE:  February 26, 2019
On February 22, 2019, a proposed amendment to the law was proposed that would do away with a cure provision, expand the statutory damages provision to any violation of the law, and limit the role of the Attorney General in policing violations.  If passed, these changes will significantly alter the reach of the law by making the plaintiff's bar's arsenal even wider and the law's penalties that much stronger.